Genau heute erscheint Nadine Carinas zweites Album Never Been To Heaven auf dem Berner Label Oh, Sister! Mit ihren vorherigen Releases, welche meist im Folk zuhause waren, hat die neuste Platte nicht mehr all zu viel am Hut. Geblieben ist Nadine's sanfte, träumerische Stimme, unterlegt jedoch mit Synthesizersound und elektronisch produzierten Beats.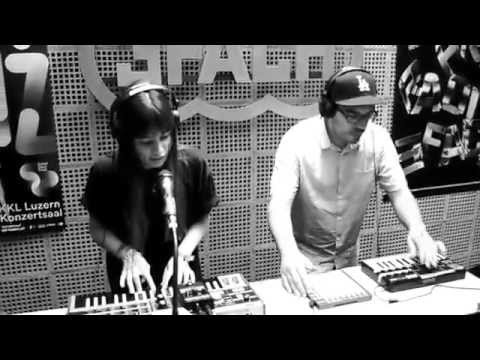 Nadine Carina studierte und absolvierte das Liverpool Institute of Performing Arts, welches von niemand geringerem als von Sir Paul McCartney himself gegründet wurde. Jetzt lebt sie zusammen mit ihrem Produzenten Mathieu Bedwani, mit dem sie schon vor England zusammengearbeitet hatte, in London und versucht sich ihr Brötchen mit Musik zu verdienen.
Eine Neuerung, die mit der neuen Platte Never Been To Heaven einhergeht, ist die Tatsache, dass Nadine Carina nicht mehr alleine auf der Bühne steht. Mathieu performt neu mit ihr zusammen und ermöglicht es ihr somit, sich mehr auf ihren Gesang und den Synthesizer zu konzentrieren. Bevor die beiden wieder nach England zurückreisen und dort eine kleine Tour durchs Land geben werden, ist Nadine Carina heute Abend in Zürich in der Bar 3000 zu hören und zu sehen. Die Plattentaufe findet dann nächsten Freitag im Club Bonsoir in Bern statt – aus unserer Sicht auf jedenfall einen Besuch wert!
Das Interview kannst du hier nachhören – auf Englisch, da Nadine aus dem Tessin ist, Mathieu aus dem Welschen und wir auch nicht sonderlich sprachbegabt sind.