(Bild: © JDUBOiS)
Roskilde, eine beschauliche Stadt etwa 30km westlich von Kopenhagen verwandelt sich jedes Jahr in eine Fest-Stadt. Während rund einer Woche leben nicht wie sonst 50 Tausend Menschen in Roskilde, sondern es kommen 130'000 weitere temporär hinzu. An den Tagen des Roskilde Festivals nämlich, wird Roskilde quasi zur 4. grössten Stadt von ganz Dänemark.
(Bild von Stiig Hougesen)
Aus einer Idee von zwei Schulfreunden, ein Musikfestival für die Gegenkultur zu organisieren, entwickelte sich seit 1972 das grösste Musikfestival Nordeuropas. An 8 Tagen spielen 180 Bands auf 9 Bühnen und die 30 Tausend Helfer_innen versorgen das Publikum mit ca. 1 Million Mahlzeiten. Gigantisch. Was dabei erstaunt, das Festival ist seit 1972 eine Non-Profit Organisation. Es werden zur Risikominimierung Kapitalrückstellungen gemacht, der Gewinn soll aber primär als Spende für den Guten Zweck dienen. So wurde seit 1972 bereits ca. 320 Mio Dänische Kronen gespendet, was ca. 47 Mio Schweizer Franken entspricht. Also rund eine Million pro Festivaljahr.
Das Festival versucht die aktuellen sozialen, kutlurellen und ökologischen Themen und Debatten aufzunehmen und diese zu diskutieren oder zu leben. Ob das Festival noch eine Gegenkultur oder bloss Konsum mit Gewissen ist, dies ist schwierig zu beurteilen. Die Organisatoren meinen es wohl ernst und tun was sie können, es gehört aber auch ein entsprechendes Publikum dazu. Bei 100'000 Besucherinnen und Besuchern lässt sich aber kein homogenes Bild zeichnen.
Martin Frederiken, Pressesprecher des Festivals, erzählte uns etwas zur Geschichte und dem aktuellen Anspruch des Roskilde:
Kevin Morby macht jetzt "City Music"
Auf den letzten Platten hätte man Kevin Morby vielleicht noch eher in die Ecke des Country gestellt, er antizipiert diese Rezeption in dem der junge Poet sein neuestes Album «City Music» nennt.
«City Music» versprüht dann auch mehr Energie als noch «Harlem River» oder später «Singing Saw». Was aber immer noch bleibt ist die Spur Melancholie in all der Hoffnung. So sagte uns Kevin im Interview, dass "der Moment" das sei, was man annehmen und schätzen müsse. Es geht ihm nicht so sehr um eine irgendwie geartete Zukunft, sondern um ein gemeinsames oder vielleicht auch einsames Jetzt.
Kevin Morby spielt übrigens am 05.07.2017 im Bad Bonn in Düdingen.
Bei einem so reichhaltigen, wie hochkarätigen Line-Up steht man immer vor der Wahl und wird schlussendlich immer auch gute oder brillante Shows verpassen. Die grossen Namen haben doch eine unerwartete Anziehungskraft und so gehen auch wir ab und an den Weg zur "falschen" Bühne. Wir haben sowohl Shows auf der MainStage, sowie der kleineren Bühnen für euch besucht und sind zum Schluss gekommen, dass wir Dave Grohl widersprechen, er meinte nämlich "the bigger, the better", sehr falsch lieber Dave. Manchmal war es gut aber oft auch einfach nur laut,  vielleicht ist es das was dir so gefällt?
(Bild: © JDUBOiS – Justice – hat geballert wie es zu erwarten war!)
Wirklich überzeugt haben uns Arcade Fire, nach jedem Song wurden die Plätze und Instrumente auf der Bühne getauscht und die Band stellte unter Beweis, dass man auch vor 80'000 Menschen nicht nur mit möglichst viel Druck und Lautstärke bestehen kann. So wurde "Suburbs" (Video) zur ganz stillen Balade am Piano.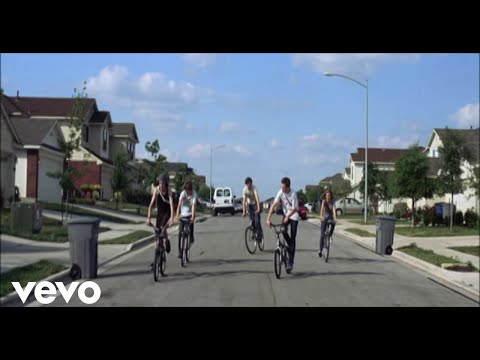 Alex Cameron
Wow, solche Musik 2017 und es ist einfach ein (Feuchter-)Traum, nicht nur wenn Roy Molloy sein Saxophon spielt. "Take Care of Business" widmet Alex den Frauen, seine Mutter hat ihm nämlich als er noch ein kleiner Junge war gezeigt wie man einem Hasen das Genick bricht. Zuvor spielte er mit den Eingeweiden eines bereits toten Hasen und sie meinte er müsse nun lernen wie man ein Tier töte, wenn er schon mit toten Tieren spielen wolle. Solche Geschichten haben die musikalisch sehr gut vorgetragene Show zu einer ganz speziellen Performance gemacht.
Slowdive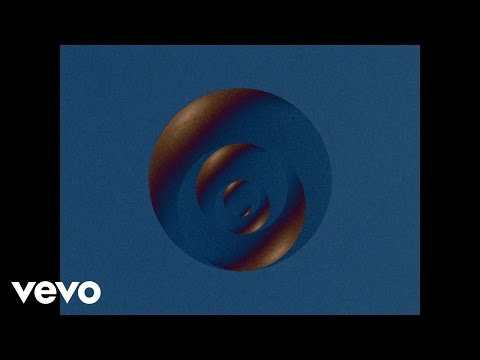 Viele junge Bands sind offensichtlich inspiriert von den Briten aber meist dann in irgendwelche elektronischen Gefilde abgedriftet. Wir lieben das Original. Schön seid ihr wieder auf der Bühne zu sehen.
Für einige Überraschungen hat die Bühne "Gloria" gesorgt. Ein klub-artiges Zelt mit sehr progressiver bis experimenteller Programmation.
Janka Nabay & the Bubu Gang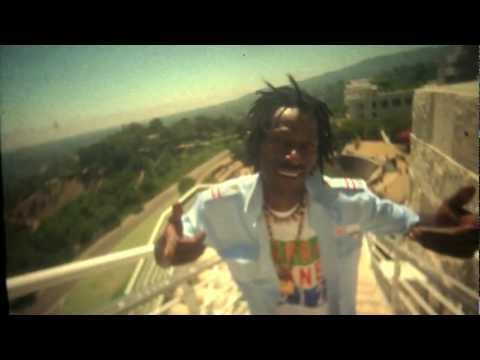 Romperayo
BCUC
Madame Gandhi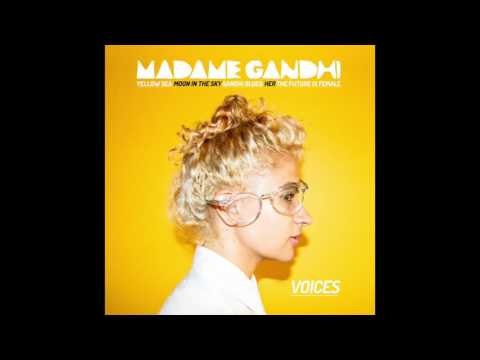 Das Roskilde ist ein grosses Festival, welches den Spagat schafft, einen ein Konzert mit 80'000 anderen Menschen geniessen zu lassen (ein unbeschreibliches Gefühl) aber gleichzeitig an den Essensständen und auf dem Gelände wie ein kleines Festival daher zu kommen. Nie hat man zu wenig Platz, keine Hektik, kein zu langes Anstehen. Wir heben den Daumen.